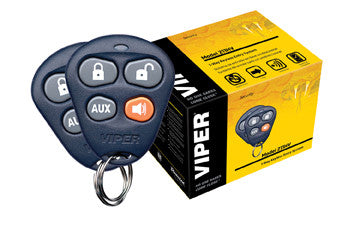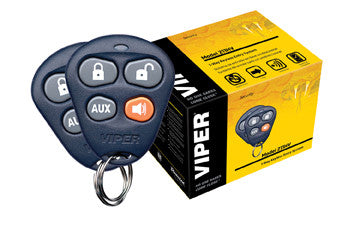 Viper
Viper 211HV Keyless Entry
FREE INSTALLATION* (Limited Time Offer)
This Viper Keyless Entry system offers features like Ignition Controlled Door Locks and Domelight Supervision, two 4-button remotes and parking light flash confirmation. System comes with 2 auxiliary outputs for optional remote control conveniences.
3 channel keyless entry system
Clone-Safe® Code-Hopping®
On-board Door Lock Relays
Parking Light Flash
Bright Blue LED Status Indicator
Ground When Armed Output
Dome Light Supervision - On-Board Relay
2 Auxiliary Outputs
Horn Honk
Includes Two 4-button Transmitters
*Free installation includes labor for most cars. Some cars require additional labor for an extra charge. Parts are extra, if requrierd. Free installation is available for in store purchases only.