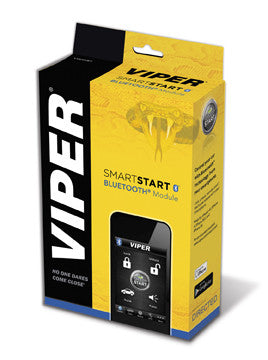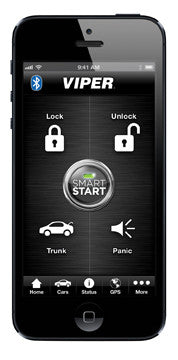 Viper
Viper VSM50BT Free Installation
FREE INSTALLATION* (Limited Time Offer)
The new Viper SmartStart Bluetooth Module (VSM50BT) connects your vehicle and smartphone with Bluetooth® technology, allowing you to control your car via the Viper SmartStart app. Here's how it works: as you approach your car, the Bluetooth system in your phone connects with the VSM50BT module automatically. When you open the SmartStart app, it detects the Bluetooth connection and automatically executes your commands instantly. No subscription required.
Features:
Lock / Arm

Unlock / Disarm

Remote Car Starter

Trunk Release

Panic

Auxiliart Channels

Viper Motor Club

SmartPark

Bluetooth Connectivity
*Free installation includes labor for most cars. Some cars require additional labor for an extra charge. Parts are extra, if requrierd. Free installation is available for in store purchases only.